Predict the Formula 1 outcome and compete with your friends on iRace F1.
Pick the top ten driver positions, pole position and fastest lap. You can also predict which driver in each team who you think will finish first.
iOS APP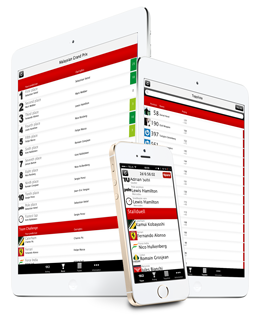 Buy the iPhone or iPad app to be able to make predictions on the go. The iPad app is also compatible with iPhone.
FACEBOOK

You can connect your iRace account to Facebook and see who else of your friends is using iRace.

 Go to the fan page of iRace